Add Screen or Pair up ScreenCloud with your device
Once the ScreenCloud app has loaded on your device, you will see a pairing code that looks a little like the below. When you have this, open https://signage.screen.cloud/ on your laptop or PC and sign up for a ScreenCloud account (if you haven't already).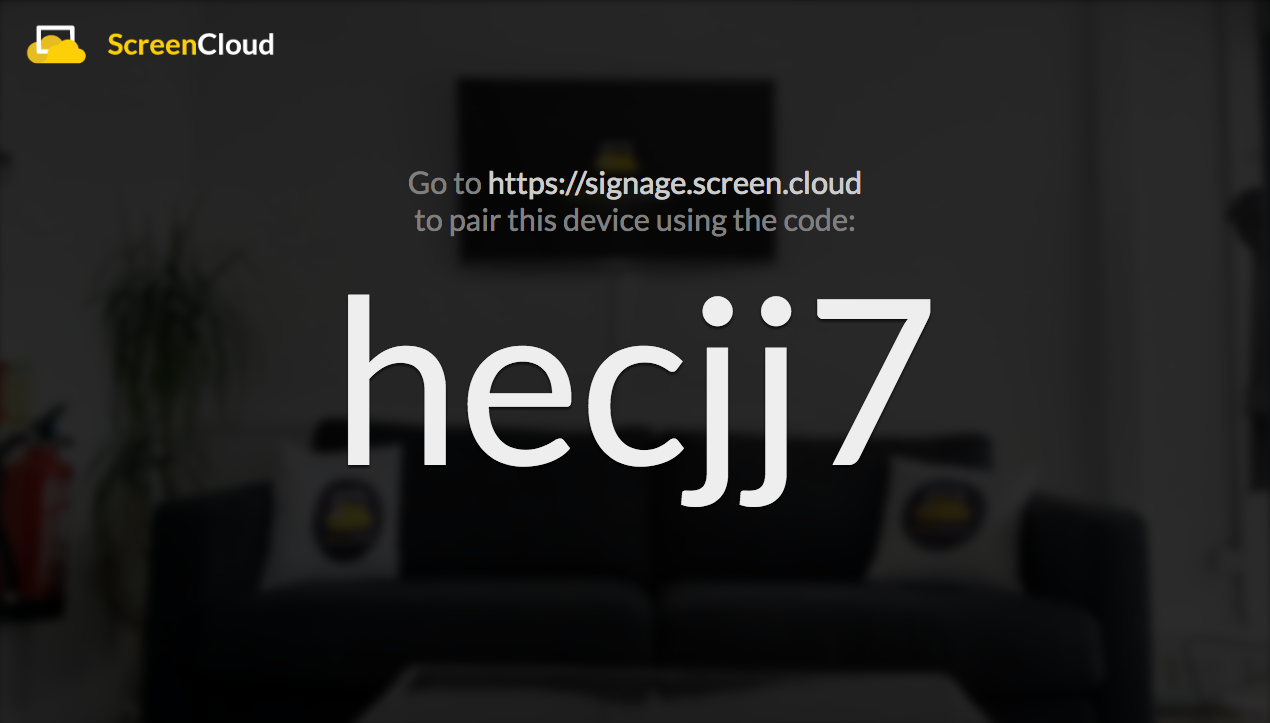 Add your screen
Once you've signed up, you can choose Add Screen from the screen below. Enter your pairing code from the previous step and that's it! You can now run content on your screen from your PC or laptop anywhere in the world.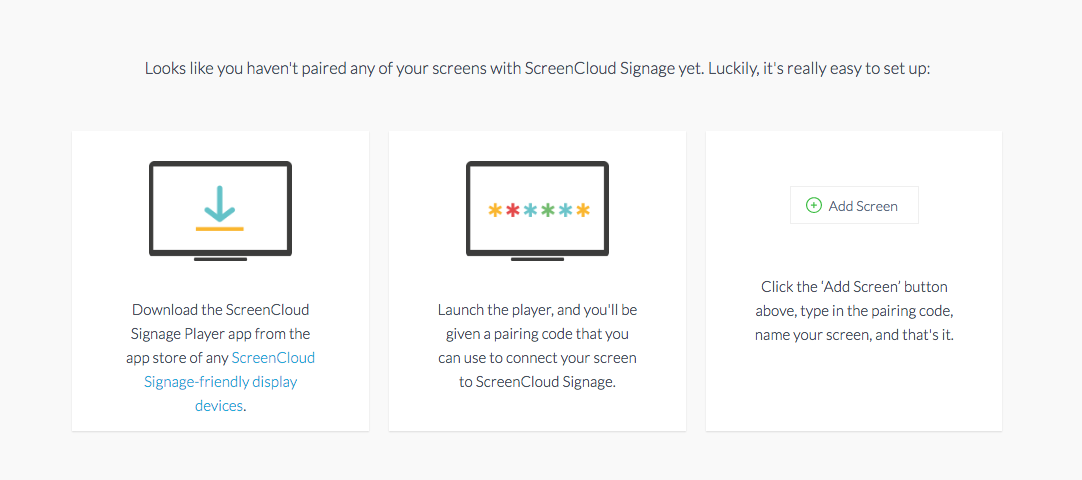 Here's the animation on the add screen process.